Here are some hints to help you find Lithuanian products or products with a Lithuanian theme in the U.S. We also include companies that offer services that may assist you in paying a visit to the country. We offer these listings without specific recommendation for any one vendor. While we have experience with some vendors, we can not guarantee satisfaction. You are welcome to contact us through our contact form if you wish to have your company listed or if you have questions about our personal experience with any vendor. We do not receive any compensation for these listings.
Lithuanian sausage is available at Conrad Catering, 504 E. 8th Ave., Munhall, PA.  The sausage is available pre-cooked or uncooked in the deli.  Call ahead (412-462-3534) to make sure it is available for the day you want it.  Other Lithuanian dishes such as kugelis are available. More info and a menu can be found here.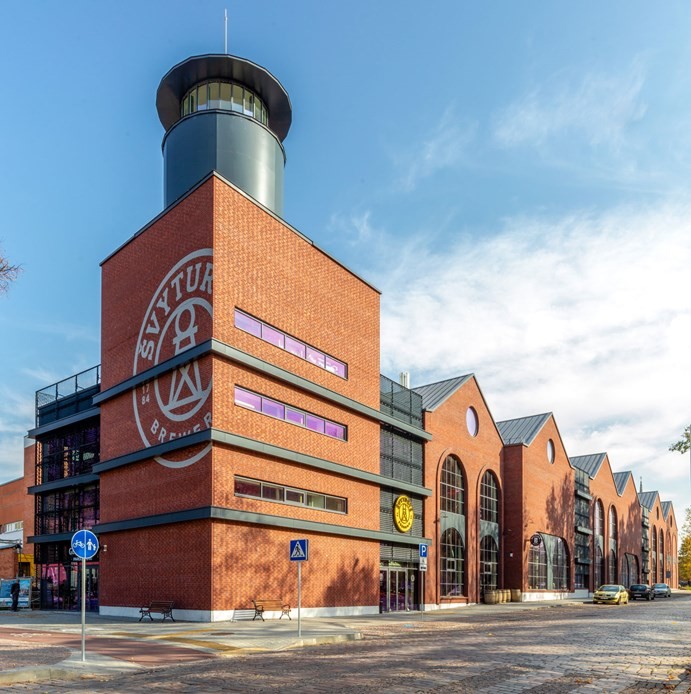 There are no Lithuanian beer vendors that we know of in Pittsburgh. You will need to go tot he Youngstown-Cleveland area:
Mayfield Fine Foods (Svyturys)
1413 Golden Gate Blvd.
Mayfield Heights, OH 44124
440-449-6010
Yeleseyevsky Deli
5870 Mayfield Rd
Mayfield Heights, OH 44124
Vintage Estate Wine and Beer
7317 South Ave
Boardman, OH 44512
Food products made in Lithuania such as cheese, bread, jams, smoked sausages, etc. are typically found in local Russian food stores such as those in Squirrel Hill. Sometimes the packaging is in Russian, but if you check for country of origin, you will find that it is made in Lithuania.
Magnet International Market – Robinson Town Center (across from Ikea) – Google them for more info.
Cleveland Lithuanian Club – Šakotis – Lithuanian tree cake. The club also has a restaurant serving a variety of Lithuanian food.
Linos Lithuanian Food – šakotis and other items such as cookies, sausage, cheese, etc.
Racine Bakery – cakes, pastries, Lithuanian bread, sausage, etc. 
Joseph Liudzius – šakotis, 8-21″ tall, 30 yrs experience.
Lietuvélé – food items and souvenirs. Electric potato grater. Check out their Facebook page for newest info.
BRIDGES – Bridges Lithuanian-American News Journal is an English-language magazine dedicated to Lithuanian life in the United States. Published 10 times a year.
 $30 (online) – $40 (print)
DIRVA – Lithuanian, biweekly ($55)
P.O. Box 19010
Cleveland, OH 44119-0010
DRAUGAS NEWS AND LITHUANIAN HERITAGE– English, 2 publications (the best English language magazine and newspaper) Rates vary depending on subscription.
LITUANUS – is an English language journal dedicated to Lithuanian and Baltic art, history, language, literature and related cultural topics, quarterly, $20 (online) – $30 (print)
PASAULIO LIETUVIS – Lithuanian, online
PENSININKAS – Lithuanian monthly for seniors, $15
VYTIS – English, quarterly, (official magazine of the Knights of Lithuania) $40