Lithuanian Language Classes (Updated for Fall 2018)
Saturday Lithuanian Language Classes – Lithuanian Country Club, 904 Coal Valley Rd., Jefferson Hills, PA 15025
Each Saturday except during the summer months and some holidays, Lithuanian language classes are held at the Lithuanian Citizens' Society Clubhouse in Jefferson Hills. The classes have a long history and offer both learning and socializing opportunities focused on strengthening conversational Lithuanian language.  There are also opportunities to learn about Lithuanian history, cooking and crafts.  The classes begin at 10:00 a.m. every Saturday and last till about noon. Students of all Lithuanian language abilities are welcome and beginners can join at any time. There is no charge for these classes.  Further information can be gained by calling Vytas Miselis at 412-373-7008 or by emailing us.  Classes begin on Saturday, September 25, 2018.

Pittsburgo Lituanistine Mokykla – Pittsburgh Lithuanian School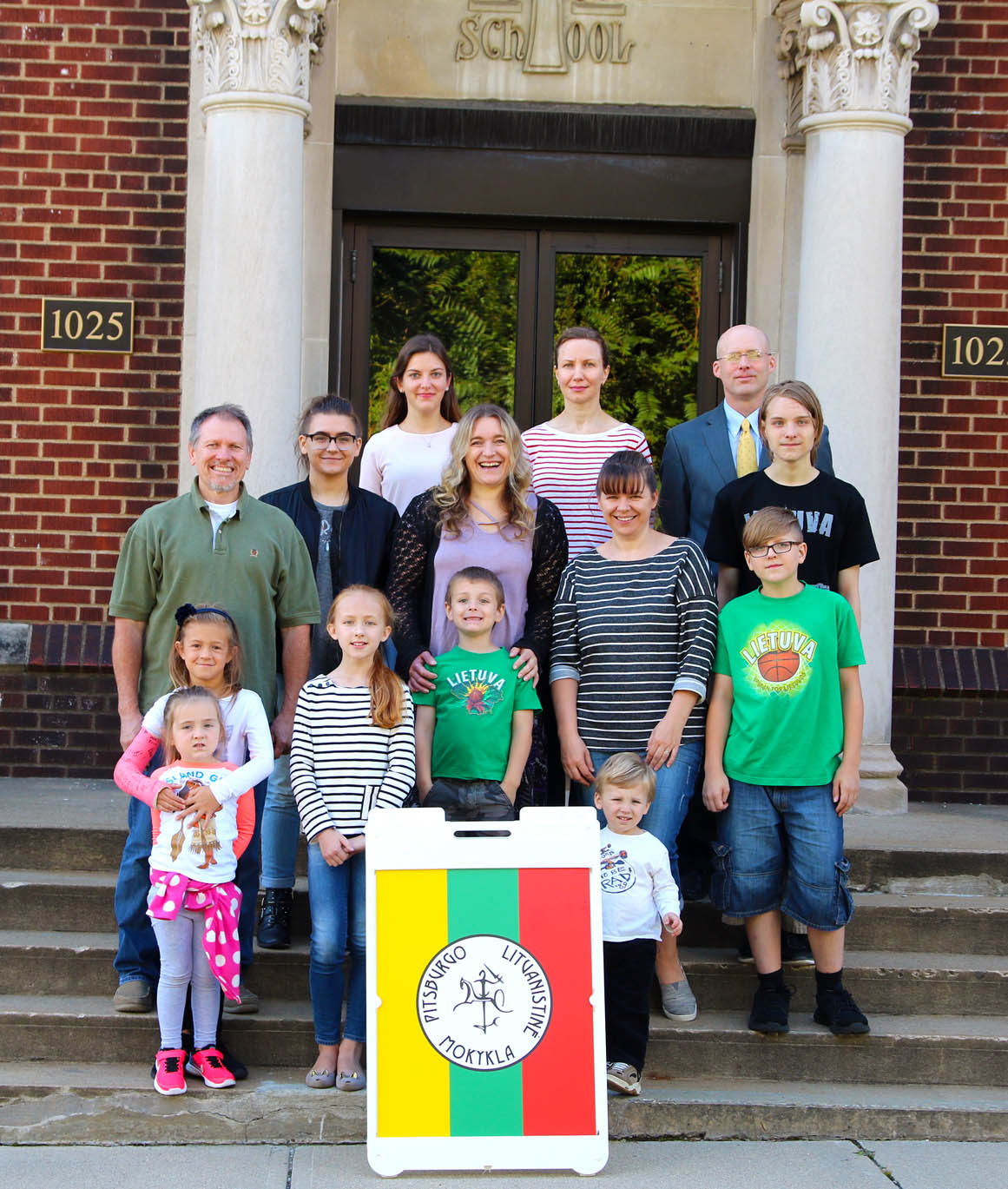 Lithuanian language and cultural classes for children K-7
Children's Lithuanian classes will start on Sunday, September 9, 2018.
Classes will be from 1 p.m. – 3 p.m.
Please arrive early before class to fill out forms.
Classes will include music and language arts.
Cost is $125 per family with Grades 1-7 students
Pre-school/kindergarten students are free.
Classes will be held in St. Ambrose School 1025 Haslage Ave
Pittsburgh PA 15212 which is in the Spring Hill section of Pittsburgh's North Side.
Classes will be held every other Sunday until mid-May.
Street parking is available.
Please contact Rob Medonis if you plan on enrolling your child or if you have questions.
www.pittsburghlithuanianschool.org/pghmokykla@yahoo.com/412-613-5582
Interactive Games for Learning Lithuanian may be found by clicking here.