Knights of Lithuania
Council 19 is the local chapter of the national organization of the Knights of Lithuania. The K of L is an organization of Catholic Lithuanian-Americans with over 2,000 members nationwide. The Knights endeavor to instill in their members an attachment to Lithuania, the land of their ancestors, and a knowledge, appreciation and love of the Lithuanian language, customs and culture. The local chapter is comprised of approximately 15 members.  The Knights participate in Citizens' Society sponsored events and have sponsored a few of their own events including an annual St. Casimir Day commemoration in cooperation with the Sisters of St. Francis.  They also participate int he Sister's  All Souls Day prayer service.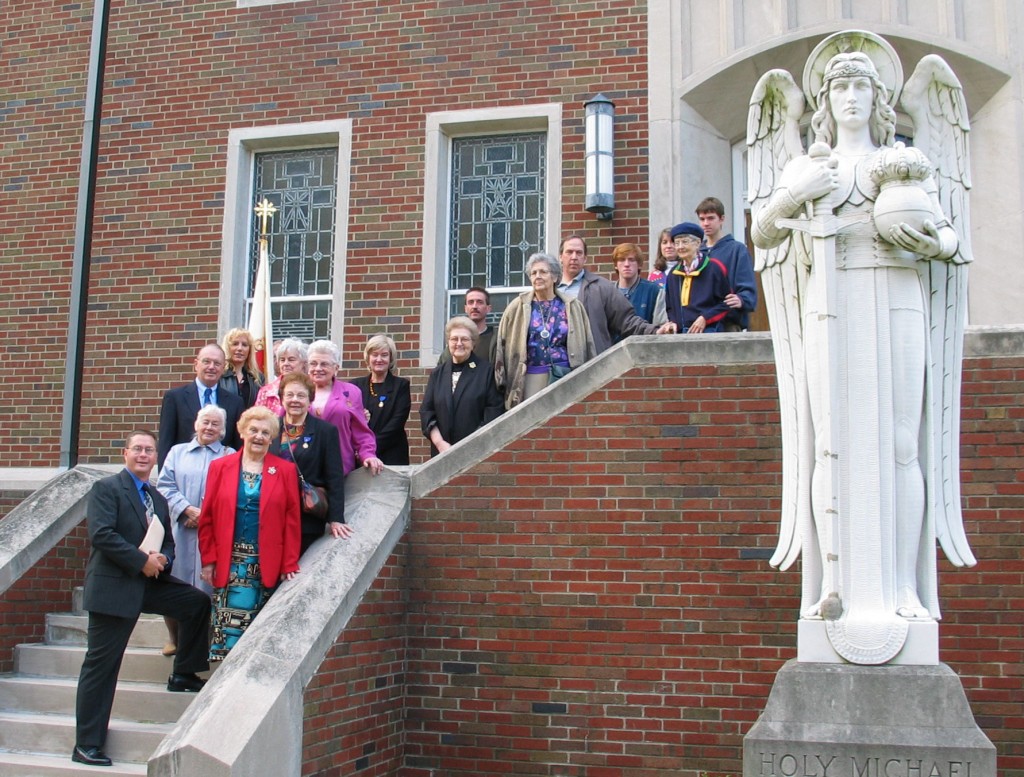 Council 19 is part of the Mid-Central District of the Knights of Lithuania. In May, they gather with their fellow members from DuBois (PA), Cleveland, Detroit, Southfield (MI) and Dayton for a District Meeting and Bowling Tournament. In October, they meet again and take part in a religious Pilgrimage. These two events take place over a weekend and are hosted by one of the councils in the District. Finally in late July or early August, delegates and members from all councils gather for the annual National Convention of the organization. The Convention is an enjoyable time with plenty of activities for everyone. Recent conventions have been in Seven Springs, PA and Beverly shores, IN.   The 2013 convention will be the 100th Anniversary of the K of L and will be held in Quincy, MA, which is close to its birthplace, on July 25-28th. If you would like more info about the local council, please contact us.