is the primary cemetery used by Lithuanians in the Pittsburgh area. The cemetery is located on Hamilton Rd. in Whitehall Boro, a suburban community south of the City of Pittsburgh. It is located adjacent to the former grounds of the Sisters of St. Francis, and is their final resting place. The cemetery was affiliated with the former St. Casimir Parish that was located on the South Side of Pittsburgh. The church was closed in the early 1990s during a consolidation of parishes in the area. The former St. Casimir School, which was adjacent to the church, now houses condominium apartments.
The cemetery is still well maintained. There appears to be plenty of vacant land for new customers if you are interested! The cemetery is now administered by the Diocese of Pittsburgh. Click here for a list of some of the names of people interred at St. Casimir's.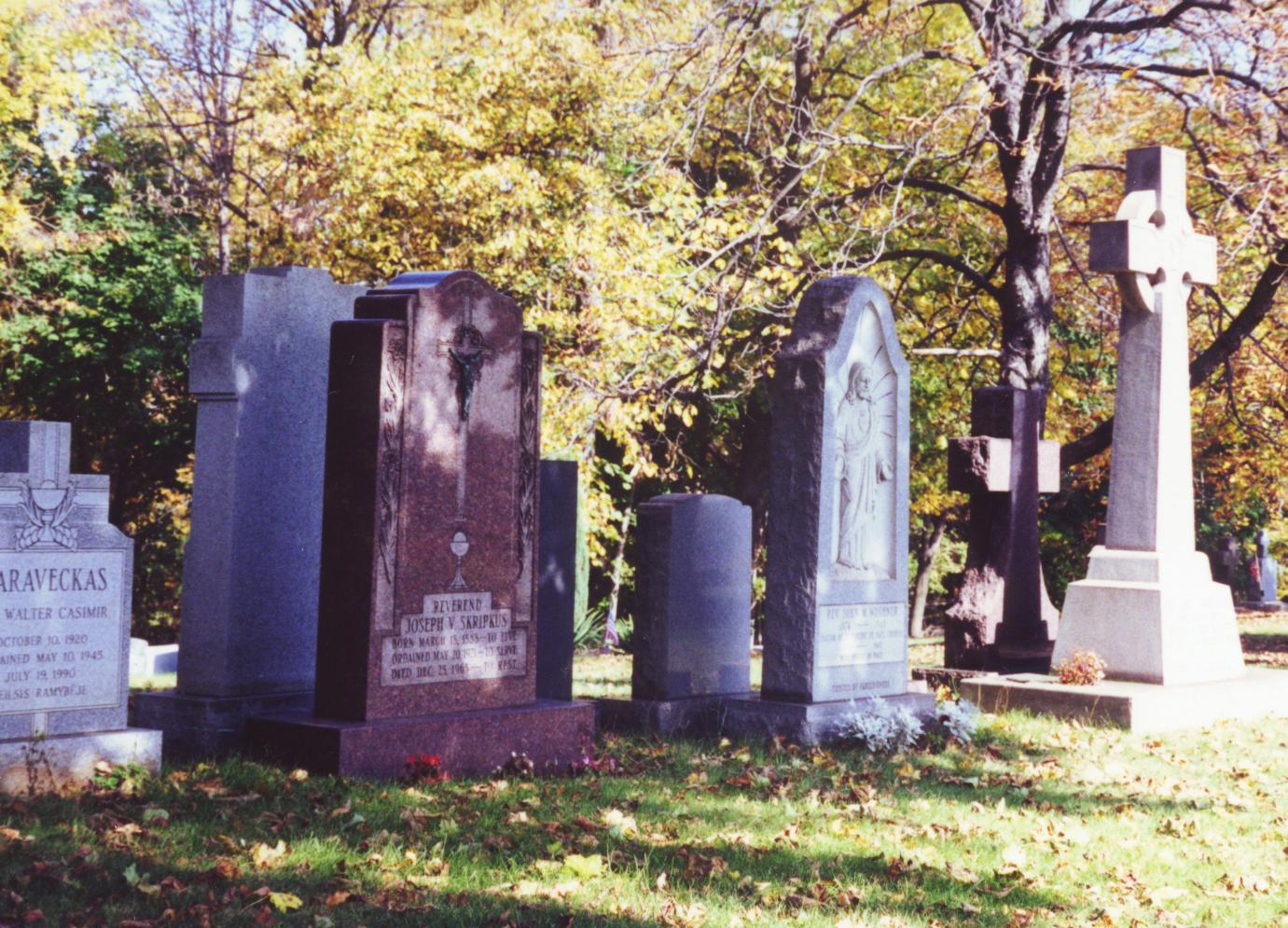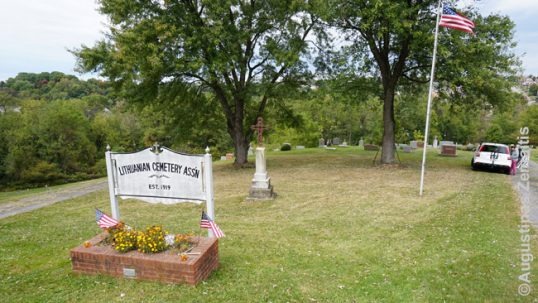 Lithuanian National cemetery
Lithuanian Cemetery Association was established on June 14, 1919. The cemetery, which is located in Ross Township, is located at 133 Bellevue Road, Pittsburgh, PA 15229
(412) 939-0343.
This cemetery was primarily for non-Catholic Lithuanians.  Information on those interred there can be be found by clicking here. Be warned: the cemetery is difficult to find because it lies at the end of what looks like a driveway beside someone's house. The sign for the cemetery along Bellevue Rd. is very small. There is another non-Lithuanian cemetery very close to it that can cause confusion.